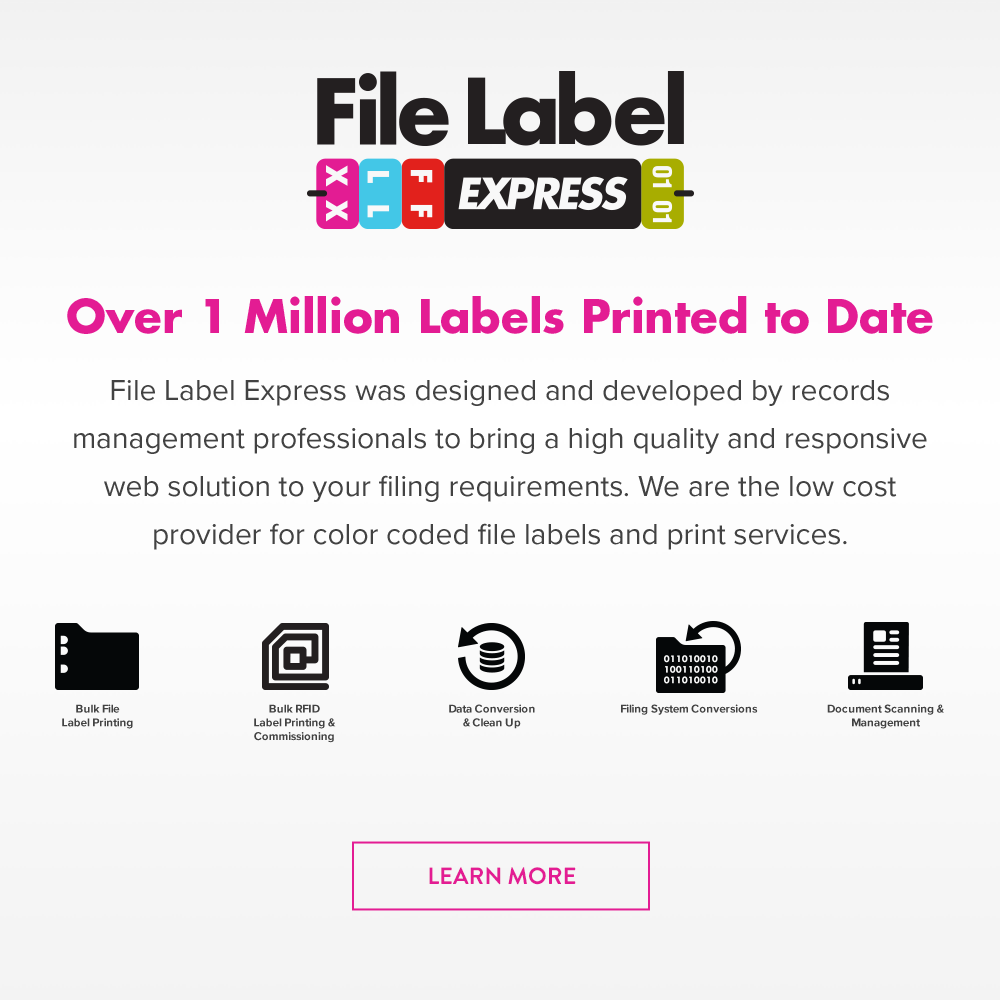 Why color code?
Industry Standard Methods
Cost Efficient
Fast File Creation
Quickly Locate misfiles
Create evenly expanding file systems
Enable backend content management solutions
Why File Label Express?
Lowest Cost Provider
No Software To Install
Leverage Label Printing to Records Management
Fast Label Printing Services for your project
RFID Integrated Solutions
Cutting Edge Web Application Technology
Service after the sale!
Continuing Support for Conversion Projects
Backend Solutions for Records Management
Affiliate Program to service scanning and storage
Records Management Specific Products and Services